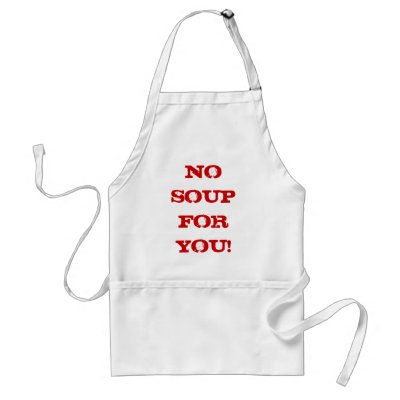 Today was our first school/work day since taking our 40 day pledge. The potential for failure is always exponentially greater when scheduling comes into play. So I consider us extremely lucky that there is no goaling training, Brownies, teenager work schedule ...all potential Monday things. There is only a play date to manuever around. Yeah!
The Menu as stated previously was simple and took maximum advantage of my organic coop's biweekly share. We began with a mixed green salad of NY, PA and NJ organic baby watercress, baby spinach and romaine. I dressed mine with a Toasted Sesame Wasabi Vinagrette. Along with the salad was an old family favorite, my grandmother's depression era Green Bean Soup. I have never blogged this recipe as it seems really too simple to write down. Basically all you do is boil fresh green beans in about 2 quarts of water until they are no longer bright green and the water has begun to take on the flavor of the beans (maybe 20 minutes or so). In another seperate pot whisk together some Non -Dairy Sour Cream* (or dairy you heathens) with 2 tablespoons of flour. Gradually ladle in the broth from cooking the green beans whisking to prevent any lumps. Keep adding in the broth until you get a nicely flavored, white broth. Using a slotted spoon, transfer the cooked beans into your broth and reheat slowly over low heat -No need to worry about curdling unless you foolishly used the dairy sour cream and then you will need to be careful. Add some salt and freshly ground pepper to taste and there you go! This of course sounds as though there is no way this could be a good soup, but you will have to trust me on this as I have never made this for anyone and had them not like it. Not even my soup hating youngest child. The final element of this meal was drop biscuits. You may notice as the days go on that I am a fequent maker/server of quick or flat breads and let me tell you why...they taste great, kids love to help make them and homemade allows you to fill them with whole grains and goodness. There really is no reason why anyone needs to buy those god awful tubes of processed frankendoughs put out by that cute little doughboy. Seriously! The only ingredients in biscuits are flour,salt,baking soda, baking powder, a fat (coconut oil, trans fat free margarine or shortening) and a milk (non dairy mixed with apple cider vinegar for me). They bake in 10 minutes. By the time I have finished struggling with a vacuum packed nightmare, I could have easily mixed the homemade dough ingredients together and shared a bonding experience with my youngest child to boot.
Which brings me to the meltdown....
The only hitch in our dinner table this evening was one I nearly missed.. When my husband went to pick up my two youngest children from their play date it turns out their friend's family was having tacos for dinner. Emma balked at coming home for soup (she will sometimes claim to hate all soups..this is simply not true). She proceeded to demand that tacos be served one night this week as she tearily sat at the table. Within minutes the storm had passed and it was smooth sailing. (hmmmm tacos...one more reason to get that tortilla press). My oldest was too sick to join us for dinner but Sean our usual holdout hovered nearby. So all in all I would call tonight another success.
Day Three's menu will be takeout or leftovers as it will be hella busy and even includes a school board election and ice cream social. Dinner time TBD.
Sean's Food Fact of the Day: Hammonton, NJ is the blueberry capital of the world. This local signature crop gave me one heck of a bright purple smoothie for breakfast this morning.
* There are brands of store bought non-dairy sour cream but it is beyond easy to make and there are numerous recipes available. They all use a variation of blended silken tofu, lemon or lime juice, vinegar and spices with oil then emulisfied into the mixture using your blender. I use the one from here
The Ultimate Uncheese Cookbook by Jo Stepaniak
which contains amazing recipes for home made non dairy cheese and sauces. This is a great resource for vegan or dairy free cooking.